Tech Trek is an AAUW activity that offers 7th grade girls a one-week residential math, science, and technology summer camp on a university campus. It provides a fun and supportive environment for girls to explore and expand their interests in these areas, with hands-on activities, projects, and field trips led by experienced teachers and guest presenters. AAUW programs like Tech Trek Science Camp for Girls are changing the status quo across the country. Connecting young women with like-minded peers and mentors has a powerful effect on the lives and career choices of future generations. In fact survey results of girls who had participated show that AAUW Tech Trek had been the most influential personal or academic experience of their middle school years. An overwhelming 96% of our Tech Trek girls are currently enrolled in college, and all credit Tech Trek for encouraging interest and increasing confidence in their ability to succeed in math and science areas.
April 2020
Please Note: All Tech Trek activities and camps in person have been cancelled for 2020 and 2021 due to the global pandemic. We send our regrets and gratitude to all those who participated.
2019 February : Book Lovers Luncheon – Tech Trek fundraiser was a huge success!
See all the photos from the 2019 Book Lovers Luncheon on our Gallery page: Gallery
---
Please Scroll Down to See our Tech Trek and Book Lovers Luncheon Sponsors and Donors
---
Become a Tech Trek Sponsor Now

Email for more information:
DB.TechTrek@gmail.com
Visit the Official AAUW Tech Trek Website at
https://www.aauw.org/what-we-do/stem-education/tech-trek/
The impact of this camp can best be conveyed through the comments of girls who have attended:
"Thank you so much for giving me the opportunity to attend Tech Trek! It was truly an extraordinary experience."
"I've made so many friends here, and will remember it forever."
"I've learned so much. I now have an idea of what I want to do in the future. I am so thankful. And this whole experience wouldn't have happened if it weren't for you."
"Tech Trek wasn't just a stepping stone along the path of my life, for me it was more like a bridge."
"I thought I was alone in the subjects and things that interested me. Given the opportunity to attend Tech Trek showed me that I wasn't alone. It allowed me to be more comfortable with myself and to be proud about who I am as an individual."
"Tech Trek Science Camp was especially important to me because as the child of an underprivileged family, I have had very few opportunities to learn in such a hands-on fashion and with such vibrant instructors as well as students."
A final evaluation leaves no doubt of the enormous influence of this program:
"I left Tech Trek with a spirit and attitude of self-confidence. But it was more than just self-confidence, I held within me a firm knowledge of knowing I can make it! No matter where I go, who I'm with, or what I am doing, I can and will succeed. To this day, I face every situation in my life like I faced the first day of camp….Tech Trek taught me many things, but above all Tech Trek taught me to try! Attempt, endeavor, conquer, seize, make the most of, make an effort, take a crack at, have a go, TRY!"  
---
2019 Tech Trek Campers Homecoming Party was again a huge success with thanks to all AAUW-SCV members, Stem Stars and Tech Trek camper volunteers.
---
2019 Tech Trek Awards Reception was held in April with almost 100 attendees. Thanks to our generous sponsors we will be sending 22 girls to Tech Trek summer camps in 2019. Also see Gallery page.
**  2020 Tech Trek Science Camp Donors  **
Gina MacDonald
Lynda Rick
Betsy Swallow
Sue & Mike McCabe
Louise Schultz
Pat & Guy Horanberg
Stephanie & Craig Dietrich
Candace Ford
Larry Clark
Cindy Dadik
PPG Industries Foundation
Henry Mayo Newhall Foundation
Inertia Engineers
************
**  2021 Tech Trek Science Camp Donors  **
Cathy Altuvilla
Stephanie & Craig Dietrich
Gina MacDonald
Sam & Diane Millikin
Betsy Swallow
Women Medical Empowerment – Valencia High School
************
2018 Tech Trek Homecoming Reception – September 2018. Go to the Gallery pages for photos of the celebration.
2018 Tech Trek Awardees – April 2018. Twenty-three young women from area middle schools were awarded a scholarship for a week of science summer camp at one of four Universities of California. Congratulations to all!
---
See Gallery for more photos.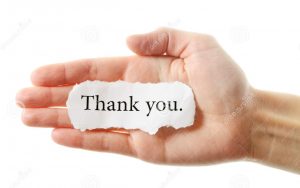 Thank you to our generous 2018-19 Book Lovers Luncheon sponsors:
Barnes & Noble Booksellers # BJ's Restaurant and Brewhouse # Black Angus Steakhouse #  Black Bear Diner # Brighton Collectibles # Buco di Beppo # California Fish Grill # Canyon Theatre Guild # Cheesecake Factory # Chick-fil-A # Chili's Grill and Bar # COC Performing Arts Center # Crepes de Paris # Double Trouble Tasting Room # Egg Plantation # Friends of Santa Clarita Public Library # Islands Restaurant # Kabuki Japanese Restaurant # Larsen's Steak House # Lazy Dog Restaurant & Bar # Le Chene French Cuisine # Lyons Auto Spa # Margarita's Mexican Grill # Maria Bonita Mexican Restaurant # Marston's Restaurant # Mimi's Cafe # The Nail Forum # New Moon Restaurant # Newhall Refinery # Nothing Bundt Cakes # Oggi's Pizza & Brewing Company # Olive Garden # Outback Steakhouse # Pei Wei Asian Kitchen # Persia Hookah Lounge # Piccola Trattoria # Pinot's Palette # Rao's Reflex Spa # Red Lobster Seafood Restaurant # Refined Vintage Boutique # Salt Creek Grille # Smokehouse on Main # Stonefire Grill # Toppers Pizza Place # The Oaks Club at Valencia # Williams Sonoma # Wolf Creek Restaurant & Brewing Company # Wood Ranch BBQ & Grill # Yoga Works