ACTIVITIES OVERVIEW:
SCV AAUW members begin the year in September with a Membership Brunch, followed by Program meetings in October, November, January and February. December's activities include a Holiday Gathering, the March project is a fundraising event for the AAUW/College of the Canyons MESA scholarship, and the April ventures highlight the Women In History presentation and the Tech Trek awards. In May, the branch celebrates the Installation of new officers and in August, AAUW celebrates the return of the Tech Trek campers with an End of the Year Party.
February 2019 Program:
---
February 2 Program: Book Lovers Luncheon Fundraiser for Tech Trek
Download and print for your reservation: Book Lovers Luncheon Reservation Form

---
FUNDRAISER SUCCESS!  Thank you to the Double Trouble Winery and the public for a memorable event at our annual fundraising to provide scholarships in the Humanities.

---
December 2018 Holiday Party – see Gallery Page for more.
---

November 2018 Program (below): Expanding Your Family Tree. A lesson in genealogy.
---
September 2018: Our chapter met for our 51st annual Membership Brunch with the theme of "Reach for the Stars". See Gallery page for more photos.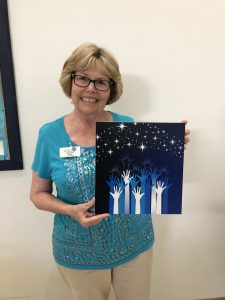 September 2018: We welcomed back our 2018 Tech Trek summer campers and listened to their impressions of exposure to science, technology, engineering and mathematics.
May 2018: We celebrated the founding of the Santa Clarita Valley AAUW  branch in 1968 with a special event on May 19, 2018.  Our 50th Anniversary with special guest Donna Mertens, AAUW State president, commemorated 50 years of accomplishments in service to the community.
See many more photos on our Gallery page.
Jane Hanson, one of our Charter members, passed away peacefully at home on Sunday, July 15. Because she cared so much for Tech Trek, the family would like to suggest that donations be made to the program in her name to honor her contributions to our branch. 
Please use this form to submit your donation : In Memory Jane Hanson   Read Jane's obituary here:  JANE TERPENING HANSON
Virginia Prager-Elford was a retired teacher and proud member of the American Association for University Women. On occasion our branch is able to fund-raise enough money to qualify for what is known as an AAUW Named Gift Honoree.  Earlier this year, the board voted to nominate, posthumously, Virginia Prager-Elford for her dynamic personality and many contributions to our branch. The award was presented to Virginia's family, Marty and Lynn Prager, at our 50th anniversary celebration.  Read the presentation speech here: Virginia Prager-Elford Named Gift Honoree 2018
See SCV Magazine story about our anniversary here:
http://www.santaclaritamagazine.com/2018/03th/e-santa-clarita-branch-of-aauw-turns-50/
Our new Board Members for the 2018-2019 year were sworn in and honored: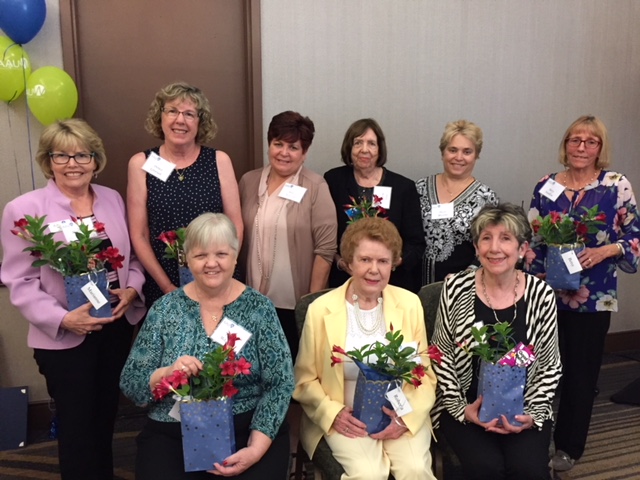 ---
---
---
APRIL PROGRAM AND ELECTION OF OFFICERS FOR 2018-19.  Women in History: 
---
Robin did us proud on March 24 at the Zonta Club of Santa Clarita event to honor outstanding volunteers in our community.  While she didn't win the final award, she gave a delightful speech on behalf of herself and AAUW. "Our members carry the torch for our foremothers, and I am extremely proud to work with them as we pave the way to equity and opportunity for women and girls."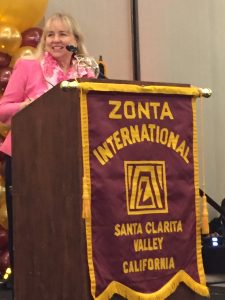 ---
---
Our chapter was featured as the non-profit of the week in the Signal Gazette newspaper in January 2018.  See article:  AAUW-SCV Non-Profit of the Week – Jan 2018
---
The Book Lovers Luncheon to benefit Tech Trek was an entertaining success in February 2018 at the TPC Valencia Oaks Grill. See our Gallery page for more photos.
Stem Stars from the summer 2017 Tech Trek campers attended a tour of NASA's JPL  in Dec 2017.
---
Click for More photos and events on our Facebook page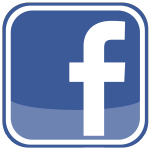 Coming Up:
See Calendar Page with tab on top for more details: Calendar